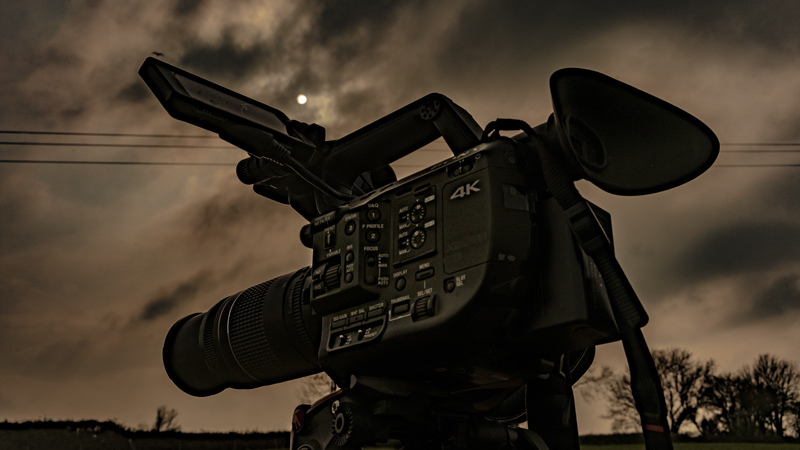 Robert Golden has produced many photo-stories for magazines, newspapers, (Nova, the Weekend Telegraph, New York Times Book Reviews, the Radio Times, Good Housekeeping and many others) and books (Penguin, Heinemann, Fontana, the Smithsonian in Washington, etc); written/directed over 40 documentaries, 2 award winning feature films and 900 TV commercials. He has written 3 plays, 40 film scripts, 1 novel, poems, and essays about photography, politics and culture. 
Recently he has been teaching young people about photo/film-storytelling for various EU projects, to instigate humane social transitions. 
His novel, A FORGETTABLE MAN, has been re-published and a collection of essays called A ROLE FOR ARTISTS IN TROUBLED TIMES was published in January 2019. He filmed a 'lockdown' opera by Nigel Osborne called OSMAN AND HIS SNAILS in support of a human rights prisoner, which has had more than 15 million views. He wrote a book of short essays called A ROLE FOR ARTISTS – Post Covid, and THIS GOOD EARTH, a documentary about soil and climate change, landscape and species extinction and food, diets and disease will be released worldwide in April 2022. It has been supported by the Soil Association, Area of Outstanding Natural Beauty, The Transition Network, and recently by the Royal Society of Arts. Currently he is writing a book called TRANSIENT LIGHT, FLEETING TIME – Thinking About Photography and working on 2 new films.
THIS GOOD EARTH is a beautiful, emotional and entertaining film providing a unifying view of the destruction of landscapes, animal and plant species, the trap farmers are caught in and the life threatening use of manmade fertilizers, toxins and huge soil crushing machinery, the relationship between the long food chain of corporate power, political failures with the resulting rise of obesity, non-communicative diseases, poverty, early deaths, and the denial of basic human rights and everything resulting in the global climate crisis. It's a hard-hitting film, offering solutions told by bakers, farmers, doctors, scientist, health officials and leading experts on food security, human rights and justice.
"Beautiful"     "Emotionally charged"     "Comprehensive and Clear"     "Great ideas wrapped in a beautiful film"
Beginning mid April 2022 it will be distributed worldwide by Random Media, LA. 
Robert is developing a documentary and theatrical images for a new chamber opera with music by Nigel Osborne and text by Ariel Dorfman. The performances are in Edinburgh and London (Southbank) Autumn 2022  . www.operacircusuk.com/naciketa.html
Robert is also involved in a long term programme of Music Medicine
Osman Kavala, Turkey's best-known supporter of culture, philanthropy, human rights champion and bridge-builder, is approaching 1000 days in Turkey's highest security prison on trumped-up charges. To keep him company in solitary confinement, he adopted two snails he found in his lunchtime prison salad. The snails are now free. Osman is still not.
His friends in the Arts around the world have taken this story to create a new mini-opera, pays tribute to Osman's courage and celebrating his extraordinary support for culture and democracy. The unique video opera, Osman Bey and the Snails, is a gift by artists to a political prisoner who promoted culture to bridge divides between Turkey and other nations. It is an appeal to #FreeOsmanKavala
The making of the opera in the midst of a global pandemic is a story in itself. It was produced by UK-based Opera Circus and its community of artists in four countries and was directed by Robert Golden, who was in the midst of Covid himself.  When the prison guard opens the door of Osman's cell and floods it with light, Andy is opening his kitchen door in Sydney, Australia, into Darren's kitchen 12,000 miles away in Brighton, England.
The contemporary classical work was composed by Nigel Osborne (The Electrification of the Soviet Union, the Birth of the Beatles Symphony), who seeks to evoke the different musical cultures —Armenian, Greek, Kurdish – Osman worked with "and most of all of Sevda, the Balkan music of love." 
"The true story of Osman and his snail-friends is like a fairy story, but it presents all of the truths about the loneliness of imprisonment in isolation and about Osman's compassion and love of nature and beauty,"
In his early career, Robert worked in New York with many magazines and newspapers, creating photo-essays and stories for articles. Once he moved to London, he was commissioned to photograph actors, politicians and others, producing magazine, book and record covers. He pioneered a new style of advertising and editorial food photography; conceived and shot ten award winning books called the 'PEOPLE WORKING SERIES' published by Penguin; a book about unemployment called DOWN THE ROAD, and was a major contributor to THE AMERICAN AIR AND SPACE and the NATURAL HISTORY MUSEUM catalogues.
He became Chairman of the Association of Photographers and created the Association Awards, which have since become the most well-known and respected photography awards in Britain, for which he received the Chairman's Award in 1996. He trained several well-known photographers: Fay Godwin, Eamon McCabe, and Robin Broadbent.
Robert's photographs have been exhibited at the following:
The Half Moon Gallery/ London (one person show)
The Serpentine Gallery/ London
The Photographer's Gallery/ London (one person show)
The Midland Group Gallery/ GB
The Side Gallery /Newcastle (one person show)
The Hayward Gallery/ London
Victoria and Albert Museum/ London
Barbican Concourse/London (one person show)
The First Georgian State Film and Theatre Festival/Georgia
Battersea Art Centre /London (one person show)
The White Space/ Dorset (one person show)
Greenham Common Gallery/GB (one person show)
Study Gallery for Modern Art/ Poole, Dorset (one person show)
The Silk Mill for the Frome Festival / Frome, Somerset (one person show)
Bridport Art Centre/ Dorset (one person show)
semi permanent exhibition of still-life work was at the Lighthouse, Poole Dorset and numerous art centres and galleries around Britain.
His first feature film was chosen as Best of the Festival, Edinburgh and selected for Sundance amongst other festivals. Below is part of a review about his first feature film, which shared the BEST OF THE FESTIVAL at the Edinburgh Film Festival and was then invited to the Sundance Film Festival:
"About Beg! when it was r-released on DVD from a French film magazine: 'this film is a pure work of art'… the colours are gentle – even the red seems soft' 'the lighting is sublime'…'the decor exudes personality – they seem to sigh, die (or breathe) of melancholy and pain..if you're going to watch the film, leave all sense of logic behind you…let the images take you, in the hypnotising effect of director Robert Golden…the atmosphere sticks to your skin and your spirit… a total success…."
He has written and filmed 40 documentaries concerned with culture, the arts and social/ political problems, winning awards and seen by millions of people around the world, and he's made over 900 commercials for TV as a director/ DOP. For his commercial work he has won 3 Cannes Lions, a New York Film and TV Award, many other awards especially in Italy and has been featured in Spots, Campaign and other advertising media.
A documentary called CANDLES AGAINST THE NIGHT has been shown to members of Parliament. This film is about a group of teens in Srebrenica living in the shadow of genocide, struggling to make a life through cultural engagement. Robert's documentaries have won several awards and have been selected for numerous Festivals around the world. In early 2019 he finished a film called EXILE – A Mind In Winter, as part of an exhibition planned with two painters, Ricky Romain and Cedoux Kadima. iN 2021 he finished his feature documentary THIS GOOD EARTH which has been invited to several festivals and will be distributed worldwide by Random Media of LA. He is currently working on and developing several projects
Robert had written 3 plays, a poetry cycle, a novel, an epic poem directed by him for the theatre, 8 feature film scripts, 4 books about photography and another about unemployment. He has also illustrated over 30 cookery and other books.
He has written numerous essays on photography, culture and politics. Currently he is writing a set of essays called WHY? and developing several film and exhibition concepts. A ROLE FOR ARTISTS IN TROUBLED TIMES was published in January 2019, composed of 5 essays. He followed that with A ROLE FOR ARTISTS – Post Covid. His current essays can be seen here for free: rjgolden.substack.com/ 
His first novel, A FORGETTABLE MAN (available on Amazon and all ebook platforms), about a photojournalist has been published to excellent reviews and he is currently working on a second novel called A JOURNEY and a graphic novel WITH THE ARTIST, Ricky Romain.
CONVERSATIONS, TALKS AND WORKSHOPS
Over the last several years Robert has been asked to mentor and to speak increasingly frequently about his films and his knowledge about photography. In 2023 he will be offering several course and talks. If you wish to sign up, please go to the HOME PAGE on this website or to rjgolden.substack.com if you want news about these and other things.
He was on the board of the Helen Bamber Foundation and for many years helped the Medical Foundation for the Care of Victims of Torture to raise substantial funds.
For 8 years he worked closely with young people in Srebrenica, helping them to workshop film and photography practice; he has also works with the European youth project – The Complete Freedom of Truth, running workshops about democracy, neoliberalism and the purpose of art in a challenging world. In the summer of 2019 he taught a group of grad students in Sarajevo how to use film as a tool to change society under the auspices of Leeds University and Kings Collage.
He runs a charity called HOME IN BRIDPORT which serves working people and donates time photographing, filming and designing graphics for various causes.